Home
Silver Luster
Flower Arrangement
Celebrate this special season with these radiant flowers! Filled with white lilies, stock, dusty miller, and seasonal greens, enjoy the spirit of the season with Silver Luster. This gorgeous arrangement is sure to make an elegant addition to any holiday table!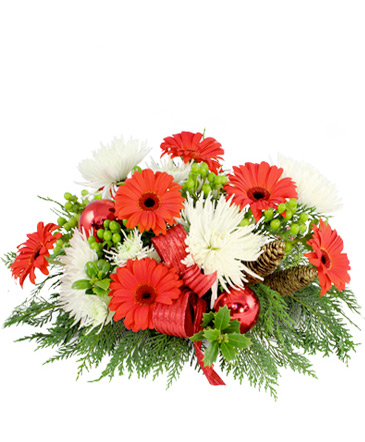 All I Want For Christmas
Centerpiece
All you'll want for Christmas is this amazing centerpiece! Red gerberas combined with white spider mums, green hypericum and glistening red balls are sure to warm your table on even the coldest winter days. Order today to have this arrangement to your door faster than Santa's sleigh!